Acute Hospitals Services Project Update – August 2020
The INTERREG VA Acute Project has now assessed and treated 9,028 unique patients (well over half of the overall 14,500 target) across a number of different strands throughout the eligible area. Over 640 staff have been trained in the delivery of high quality services in innovative ways. Development of staff is a key objective of the Acute Hospital Services Project; the target set for this objective has now been exceeded.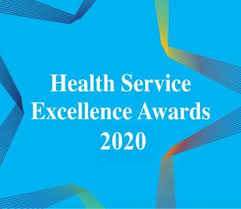 The National Ambulance Service Community Paramedic Project made the shortlist for the prestigious 2020 HSE Health Services Excellence Awards. Designed to showcase and celebrate the excellent work delivered by HSE staff, the focus of the Awards this year was sharing good practice and promoting shared learning. Having made the shortlist from over 600 submissions project staff were delighted to be recognised for their innovative and sustainable approach to health care in the community.
The Community Paramedics Project has successfully assessed and treated over 3,000 patients in their own homes and communities. Feedback from a recent patient experience survey indicates that all patients (100%) were extremely satisfied with the quality of care they received by these health professionals. The NI Ambulance Service and the National Ambulance Service have plans in place to continue these unique roles within their Ambulance services following the completion of funding for this successful project. Both organisations are starting recruitment campaigns for additional Community Paramedics. With plans for these additional practitioners to be in post by autumn 2020, other areas on the Island of Ireland will avail of the same service afforded to patients in the project pilot locations.
Service developments within the Pre-hospital Care strand of the Acute Project are well established. These include the Community Cardiac Investigations Service (Sligo/South Fermanagh), the Direct Access Unit (in Daisy Hill Hospital in the Southern Health and Social Care Trust) and the introduction of the Community Respiratory Consultant Service (Sligo) in April 2020. All the Pre-Hospital Care Strands of the Acute Project are providing much needed services on the ground to patients in all three jurisdictions. The evaluation of Patients' Experiences of the Community Cardiac Investigations Service is complete and the analysis of the surveys is underway.
The Acute Dermatology, Vascular and Urology Strands are now established in at least one, if not two jurisdictions, and contribute to achieving the overall patient beneficiary target required in the Acute Project. Discussions have commenced with our Scottish partners to continue with the National Improvement Nurses Dermatology Education programmes following the conclusion of the funding of this strand of the project.
For further information on CAWT's Acute Hospital Services Project contact Louise Potts, Project Manager, email: louise.potts@hse.ie