Project Progress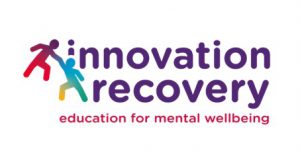 December 2022
The Innovation Recovery project will draw to a close in the coming months, with the project on schedule to achieve initial targets.
To date, almost 8,000 people have benefitted from mental health and wellbeing interventions across the project catchment area, with almost 2,000 of those drawn from the largest age category (13-21 year age group).
A significant component of the project and a key legacy for the future is the training element, which has the potential to empower and enable people and communities to take greater control over their own wellbeing.  Almost 700 staff working on the front line of service delivery have so far benefitted from a diverse range of training programmes.
The new online recovery tool – launched in summer 2021 – has adopted a modern, flexible learning experience and currently provides a range of 23 modules offering support, training and practical tools to promote hope, optimism and recovery. Evidence suggests that online learning has offered ease of access for participants, with courses available on multiple devices meaning they can be experienced anytime, anywhere. To view the full range of courses available and to register, visit mymentalhealthrecovery.com
The project team is currently planning a closure event to mark the successful completion of the project and this will take place in February 2023.  For further information, contact Mairead McKelvey, Business Support Co-ordinator, email: maireadc.mckelvey@westerntrust.hscni.net
July 2022
A significant component of the Innovation Recovery project is the Online Recovery College – a digital platform which offers free courses and workshops that support people to better understand and manage their mental health and emotional wellbeing. The first of its kind across the island of Ireland, the online college was jointly launched in summer 2021 by Minister of Health for Northern Ireland, Robin Swann, and Ireland's Minister of State for Mental Health and Older People, Mary Butler.
College courses are written and delivered by people with lived experience of mental health issues, in partnership with those who have professional experience and knowledge.  The College strives to promote hope and self-awareness; increase understanding of particular conditions and treatments; and encourages self-management with an emphasis on taking back control.
Cathy McCloskey, project manager, explained: "The Recovery College is a valuable resource, comprising interesting and informative courses which aim to equip people with the skills and knowledge they need to manage their recovery, have hope and gain more control over their lives.  The online courses are free, open to all and accessible at a time and place to suit."
She added: "Anecdotal evidence suggests that participants in Recovery College courses have found the sessions to be really useful and engaging – from Mindfulness and Relaxation, the Covid Toolbox and Life after Lockdown – there is something for everyone."
To view the full range of courses available and to register, visit mymentalhealthrecovery.com
May 2021
During the Covid-19 lockdown the Innovation Recovery Team developed an online programme of 45 courses to ensure that access to mental health and wellbeing training continued despite the restrictions.
Staff ensured that, in a worrying and lonely time, support through online delivery of mental health wellbeing courses and workshops was freely available across 12 border counties.
View the Special EU Programmes Body's recent case study of the CAWT Innovation Recovery Project here.
"We constantly review and tailor our educational courses to ensure they meet the needs of our local communities. The lockdown restrictions created additional need; project staff responded by adapting and redesigning services through partnership working and the creative use of technology", Cathy McCloskey, Project Manager of the Innovation Recovery Project said. "Bringing our courses online has widened access and participation by extending the provision of courses to outlying and rural areas. This enables us to reach more people at a time of increased need and to use resources more effectively."
Delivered via Zoom, the courses addressed many topics related to Covid-19 such as Mindfulness and Relaxation, Tips for Anxiety during Covid-19 and The Covid Toolbox. Courses are devised and delivered by people with their own experience of mental health issues, alongside those with professional experience and knowledge.
Welcoming the partnership approach, Margaret Dooley, Lead Peer Educator based in Newry, said: "The essence of true cross border collaboration has never been more evident than during online training. Participants are joining from many of the border counties and trainers are delivering to a wider audience geographically."
Over its four year lifespan the aim of the project is to promote mental health wellbeing and recovery across 12 border counties. The most popular courses include: Getting a Good Night's Sleep, the Wellness Recovery Action Plan (WRAP), Understanding Depression, Mindfulness, and Learning to Like Yourself.
The Innovation Recovery Project, which is supported by the European Union's INTERREG VA Programme and managed by the Special EU Programmes Body, has delivered courses to over 2,500 people.
John Meehan, Assistant National Director Mental Health at the HSE and Project Chair of the Innovation Recovery Project, commented: "It is great to see the progress being made in helping people recover from mental illness and take control of their own wellbeing through an empowering education model, rather than relying on traditional therapeutic interventions alone. Experience from Recovery Colleges in other regions shows that this education model has a vital role to play in helping people to move forward on their journey of mental health recovery, alongside therapy where appropriate."
Testimonials
Online Course Review
"I very much enjoyed today's online course Coping with Change. Please express my gratitude to both facilitators, Margaret Dooley and Karen Matthews. I particularly liked the short square breathing technique and will be definitely putting it into practice. Both presenters offered great slide content, with interesting and relevant quotes and great examples from their personal lives."
A Peer Educator's View on the Innovation Recovery Project
"I deliver courses on wellbeing in the community to people undergoing turbulent times, including families and carers. The provision of the online courses is vital and delivering them in this way gives more people the opportunity to access the learnings. The beauty of the online courses is that they are succinct, with just enough depth to give respite during the day. It's like a mini spa treatment!"
For information on CAWT's Innovation Recovery Project contact Cathy McCloskey, Project Manager, email: cathy.mccloskey2@westerntrust.hscni.net.
Information about Innovation Recovery's online courses is available on Twitter and Facebook.
Project Updates 2018
| | |
| --- | --- |
| May 2018 | Project holds Community Engagement Events |
| Mar 2018 | CAWT Innovation Recovery Project Launch |
| Mar 2018 | CAWT Recovery College Co-ordinator South Mary Leonardo commences post |
| Mar 2018 | CAWT Recovery College Co-ordinator West Lisa McCrystall commences post |