CAWT's CoH-Sync project synchronises the efforts of the community, voluntary and statutory health sectors, creating locally based community hubs to help improve the health and wellbeing of individuals and communities.
The eight locality-based CoH-Sync Hubs are making good progress in providing health and wellbeing support in their local communities. To date, over 6,000 people have benefited from CoH-Sync services and support in areas such as physical activity, mental health, nutrition, smoking and alcohol use.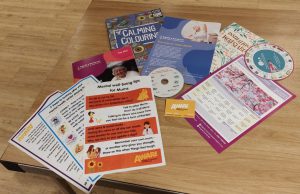 Responding to COVID-19 restrictions, the project adapted its service delivery to support hundreds of individuals living in social isolation. Despite the challenges faced, the CoH-Sync Hubs have shown how responsive, innovative and adaptable they can be in a time of crisis.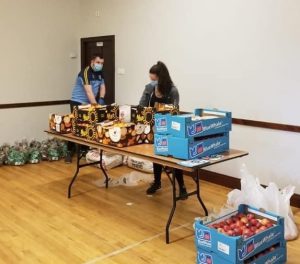 Local residents and families were supported through online support, street exercise classes and mental health resilience packs by the Bogside & Brandywell Health Forum and the North Donegal Local Development (DLDC) CoH-Sync Community Hubs. Throughout the Covid-19 lockdown they provided support in both rural and urban communities including the delivery of warm meals, food parcels and support phone and video calls to the most vulnerable in the community. CAWT's CoH-Sync community partners designed bespoke online interventions to ensure that the project remained relevant to meet the needs of the local population.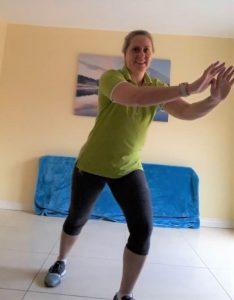 Similarly, the South Donegal Local Development with the Fermanagh based Hub managed by the ARC Healthy Living Centre in partnership with Oak Healthy Living Centre, Lakeland Community Care and Fermanagh Rural Community Network, adapted the way in which they work to maintain delivery of CoH-Sync throughout County Donegal and Fermanagh.
In Donegal, both CoH-Sync Hubs are using the power of online platforms to support people around their health and wellbeing needs and goals, delivering weekly cookery, meditation, art, gardening  and physical activity classes along with 1:1 support. Fermanagh Hub partners are also working hard to support their local community;
·       carrying out befriending calls to people who are shielding and may be feeling isolated and detached
·       delivering prescriptions and food parcels to families in need
·       delivering health and wellbeing plans with 1:1 support.
Connection is more important than ever, so DLDC and the Fermanagh Hub partners continue to encourage participants and the Community Health Facilitators to take part and enjoy a weekly virtual tea break to support those feeling isolated to connect over a cup of tea or coffee.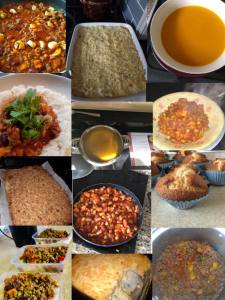 Responding to the restrictions of the Covid-19 lockdown the Cavan Monaghan CoH-Sync Hub team not only adapted, but extended, their service and supports. This included the development and rollout of their first online health programme; this 6-week cookery course, delivered on Facebook, focused on healthy and nutritious meals using the HSE/Safefood '101+ Square Meals' recipe book.
Chef Stephan Zeltner from the Tusla Child Wellbeing Centre in Castleblayney, Co. Monaghan, kindly demonstrated a different dish each week. The team of Community Health Facilitators supported each participant over the 6-week period. They helped them set a health goal and provided them information resources, along with their own personalised health plan. The programme proved to be a great success!
Thirty participants took part in the programme in Monaghan; the Cavan course was fully subscribed for August 2020. The team plan to replicate the success of the programme across other health and wellbeing topics; participants will avail of interventions online and offline, depending on their own individual circumstances.
Testimonial
Brenda Hurson, course participant: "I found this course extremely enjoyable. The videos were wonderfully done and I enjoyed the variety of recipes."
The Connected Health Armagh Dungannon CoH-Sync Hub quickly adapted the delivery of the project in several ways to ensure that support continued to be provided to adults in the Armagh and Dungannon area. A new leaflet was produced to inform the community of further supports being offered, such as friendly calls, food and/or medication pick-up and drop-offs, as well as the distribution of information resources (e.g. the HSC Take 5 step to wellbeing poster, list of useful contact numbers, puzzles, mindfulness App).
Several CoH-Sync Community Health Facilitators worked alongside community groups and health and social care services to help with the delivery of food and other essentials to the elderly and at risk groups. The Hub also used its Facebook page daily to signpost people to help and support as well as offering support themselves through, for example, online 'Chi me' classes. These responsive actions taken by the Hub have helped to recruit new participants to the project and promoted community awareness about the support they offer free of charge.
Project Updates 2017-2018
| | |
| --- | --- |
| Oct 2018 | SHSCT Hub commenced |
| Aug 2018 | Two Scottish Hubs commenced in the NHS Dumfries and Galloway area |
| May 2018 | 5 Health and Well-being Hubs awarded contracts (three in the HSE and two in the WHSCT) |
| Feb 2018 | Project Manager appointed and takes up post |
| Nov 2017 | A public procurement exercise begun for the establishment of the 8 Health and well-being Hubs |
| June 2017 |  Project receives final Letter of Offer from the Special EU programmes Body for EU INTERREG VA programme grant funding up to the value of €5.01 million |