Appointment of new Director General
June 17, 2022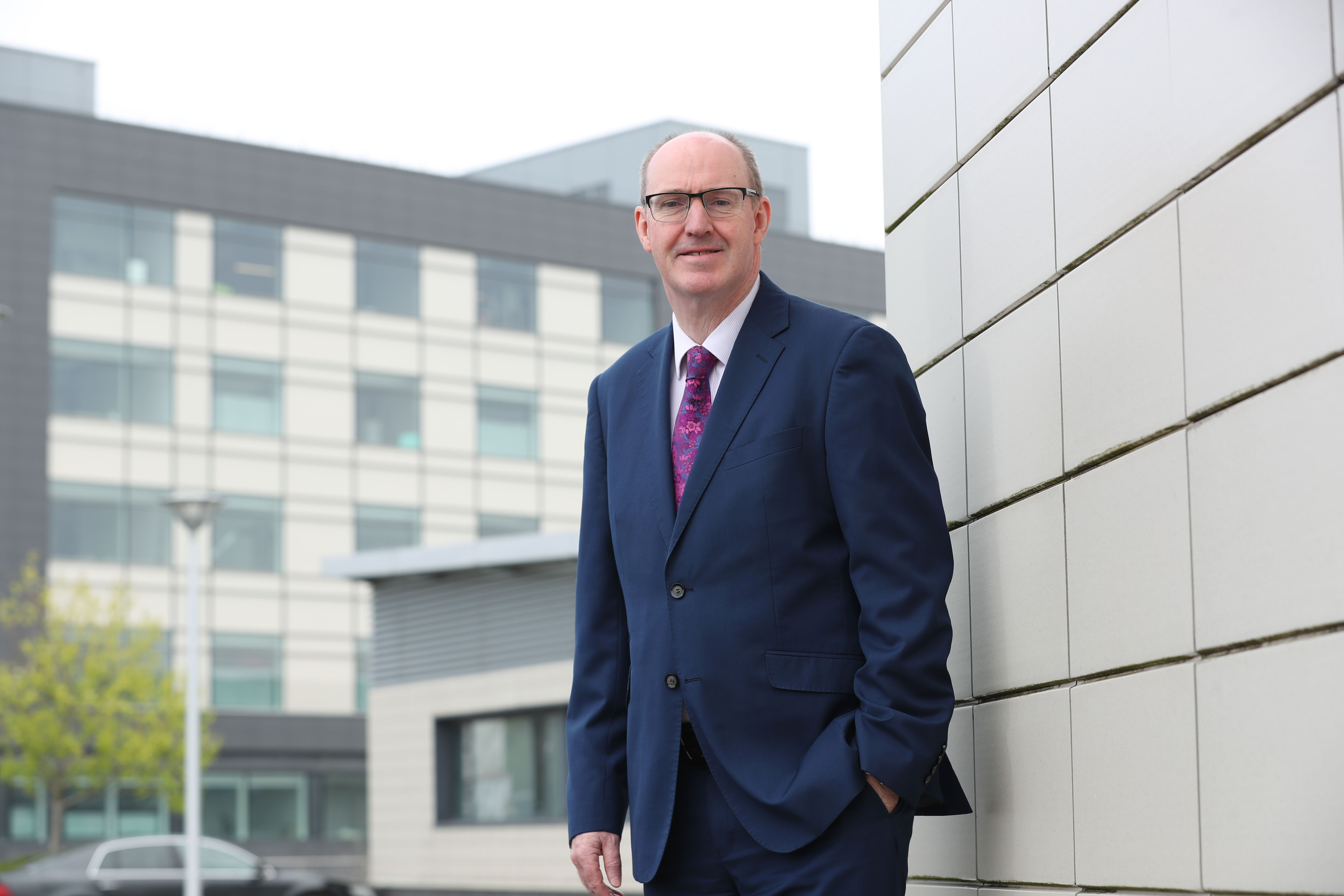 Neil Guckian, Chief Executive of Western Health and Social Care Trust (WHSCT) has been elected to the role of Director General for the CAWT Partnership.  He replaces Damien McCallion, (HSE Interim Chief Operations Officer), who had been in the role since 2017.
Founded in 1992 with the signing of the Ballyconnell Agreement, Cooperation and Working Together (CAWT) is a unique structure to provide an oversight for the planning, management and implementation of cross border health and social care. The core purpose of CAWT is to support its partner organisations in the Republic of Ireland and Northern Ireland in their collective work to improve the health and wellbeing of the people living in the border regions and to enable better access to health and social care services.
Accepting his appointment, Neil said: "I am privileged to take on the role of Director General at this pivotal time in cross border health and social care development.

"While the Covid-19 pandemic has tested the structures and capability of the global health system, at a local level, it has reinforced the need for ongoing effective collaboration in healthcare services, to support public safety in a region like ours, with strong social and economic cross border links.

"As CAWT marks 30 years since its inception, the Partnership continues to play a key role in both political jurisdictions, enabling more efficient service delivery, where national and European resources are combined to generate 'on the ground' impacts through a community-based approach.

"I am grateful to my predecessor Damien McCallion for his leadership during a period of unprecedented challenges and I look forward to working alongside the Management Board to prepare for the opportunities emerging from the EU PEACE PLUS programme."
North-South co-operation underpins all of CAWT's cross border health and social care activity which is driven by the needs of cross border regions and the health priorities of all of the key partners.  Since its inception, CAWT has managed significant EU grant funding, enabling CAWT partners to enhance cross border health and social care and deliver services to communities in the areas of acute services, mental health, children's services, community health & wellbeing and older people's services.