Cross border Innovation Recovery College pilot helps over 100 students to Stay Connected
November 24, 2020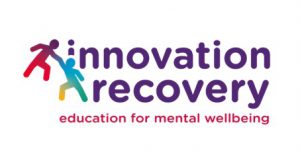 CAWT's Innovation Recovery Project teamed up with a number of colleges including St. Angela's College Sligo, Cavan Institute and Monaghan Institute of Further Education and Training, to pilot the new 'Staying Connected' online educational support programme for students.
The programme aims to address the potential impact that the current Level 5 Covid-19 restrictions may be having on students attending third-level colleges in Ireland.
Following successful training courses in Sligo and Cavan, the sessions took place in Monaghan during November.
Kevin Curran, HSE Co-ordinator, explained: "At a time when students had expected to be attending lectures on campus, socialising with friends and experiencing new and exciting life adventures, many now find themselves having to receive classes remotely and are often disconnected from the critical support of their social and academic peers. This can add to the stress of college life and can become a stressful and overwhelming experience.
"Our joint programme gives students the opportunity to attend our one-hour online evening programmes where they can connect with their fellow students and share some of the challenges and personal difficulties they are experiencing at this time. These programmes are facilitated by our Peer Educators and young student volunteers, who are there to offer support from a lived experience perspective.
"At the Innovation Recovery College, we place a unique importance in hearing from the voices of people who have actually experienced mental health issues and are therefore well placed to support their fellow peers on their recovery journey and through the college experience."
Padraig O' Beirne, Area Director of Nursing Cavan and Monaghan Mental Health Services, welcomed the new initiative: "The Staying Connected programme will hopefully help to break some of the stigma and silence that prevents young people getting support when they desperately need it. We want to reach out to vulnerable communities with whatever preventative measures and health promotion resources to support them at this difficult time."
Lead Peer Educator Lorraine Kirwan added: "The unique contribution of the Innovation Recovery College is that all our programmes are designed and delivered by people who have a personal understanding of coping with mental health difficulties. For that reason, we keep the courses very accessible, user friendly and informal. We also have health care professionals who co-facilitate these sessions which is a really positive partnership in expanding the role of mental health promotion into different communities that need it at this time."
For information on CAWT's Innovation Recovery Project contact Cathy McCloskey, Project Manager, email: cathy.mccloskey2@westerntrust.hscni.net.
Information about Innovation Recovery's online courses is available on Twitter and Facebook.