Innovation Recovery's Winter Wellness Programme 2020
December 11, 2020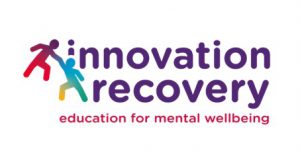 CAWT's cross border Innovation Recovery Project is working in partnership with local GP practices to deliver an online Winter Wellness Programme.
The Winter Wellness Programme's overall aim is to reach out to local communities to enable people to remotely access the programme and stay connected, feel supported and equipped with wellness tools to help get through these challenging times.
Currently 7 GP practices are working closely with the project to offer these workshops.
The topics covered include Top Tips For Anxiety, Mindful Sleep, Recognising and Strengthening Resilience, Finding Joy Through Gratitude and The Winter Wellness Toolbox.
Tracy Gray, Western Trust Lead Peer Educator, explained: "It is so important to stay connected with others during these difficult times and to be able to offer support to others is so important in maintaining our wellness.  The 30 minute online workshops provided participants with wellness strategies and techniques that they can use over the winter months and beyond to get well, stay well and make their life more the way they want it to be and most importantly they are not on their own.  These workshops were co-facilitated by our Peer Educators and health professionals within each practice. The workshops have been very popular, and the feedback has been very positive".
Ian Vaughan, Social Worker at Eglinton Medical Practice, added: "The selection of topics prepared by Innovation Recovery Project resonates so well with our patients because it comes from those who have also been patients.  The Innovation Recovery Project also resonates so well with us in Primary Care because it allows us to efficiently provide support, guidance, insight and therapy to a relatively large number of people.  But the real strength of this approach lies in people learning they are not alone."
Cathy Morren, Social Work Assistant from Quayside Medical Practice, commented: "As a health professional I really enjoyed linking into the sessions as I never take time 'just for me' and I picked up helpful tips along the way to use on sleep and anxiety."
Michael Morrsion, Social Worker from Riverside Medical in Strabane, concluded: "I think that it was an example of a good partnership working; well planned, well organised and well delivered. I know at least one patient who advised that they really enjoyed it, found it really helpful, and really useful."
For information on CAWT's Innovation Recovery Project contact Cathy McCloskey, Project Manager, email: cathy.mccloskey2@westerntrust.hscni.net.
Information about Innovation Recovery's online courses is available on Twitter and Facebook.